$

25.00
"I Am The Collective" Tee Shirt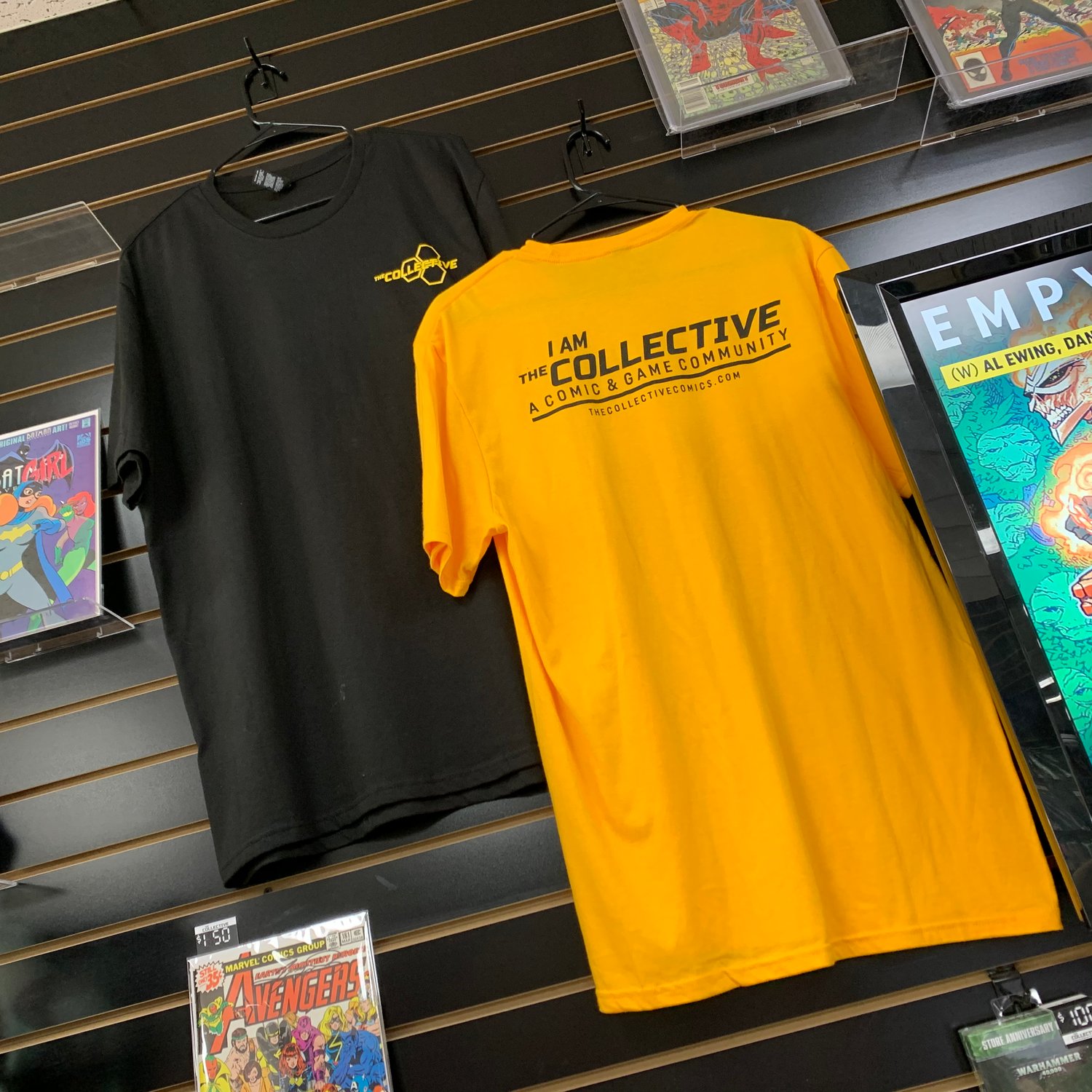 "I AM THE COLLECTIVE!"
Wear it loud and proud with this new tee shirt design from The Collective! Featuring a new slick "Hive" design and logo on the front left pocket, and the slogan, "I Am The Collective," across the back!
Available in two colors, Black W/ Gold, or Gold W/ Black!
Printed on District Made Perfect Weight Crew Tee Shirt.